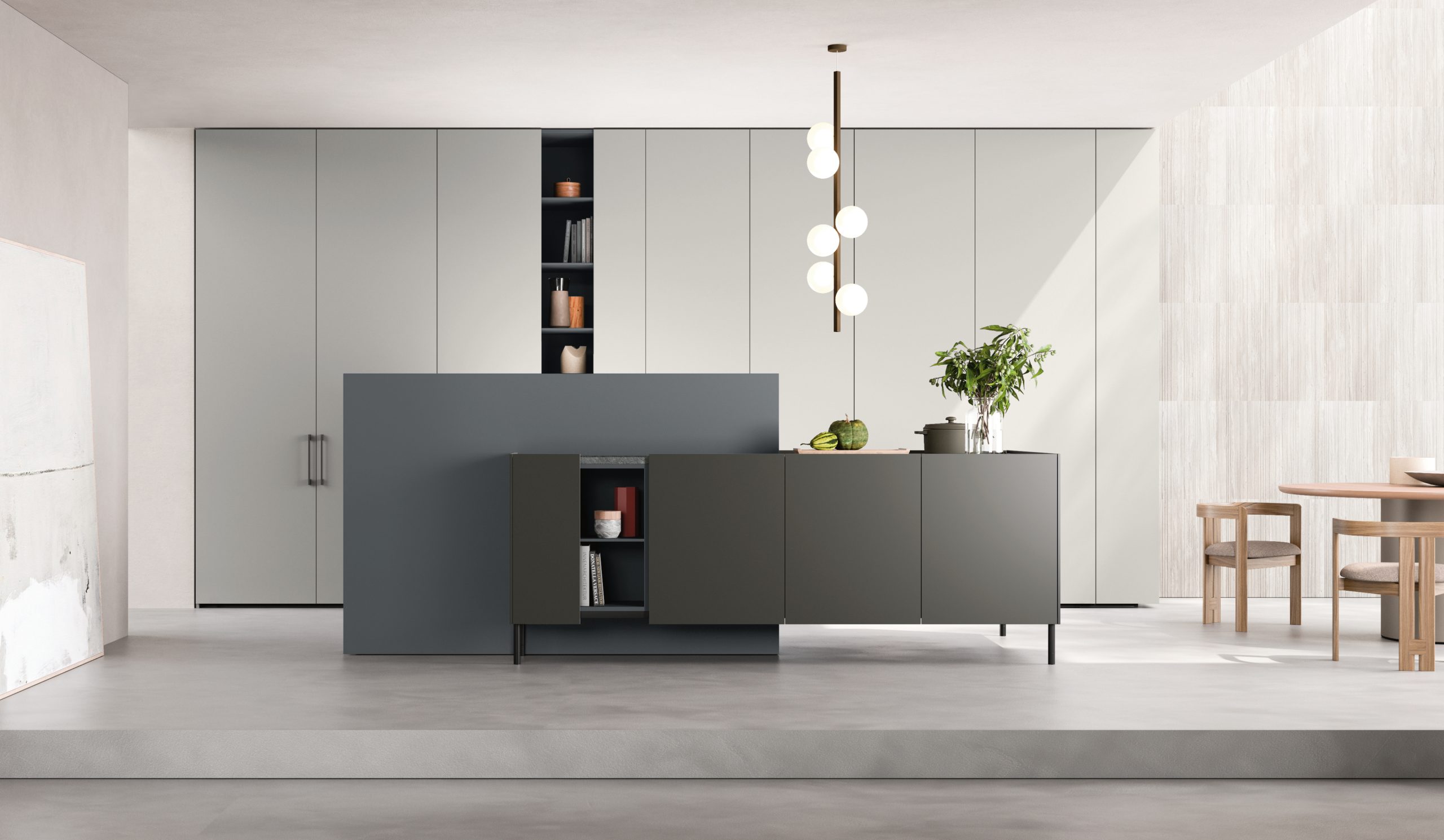 Slim, the foundation of a new design language
The aesthetic of this collection is based on a tall, narrow door in aluminium that extends beyond the height of the worktop and over the plinth, right down to the floor.
Pairing this feature with a sunken top – which limits and defines the work area – creates units with very clean and pure lines.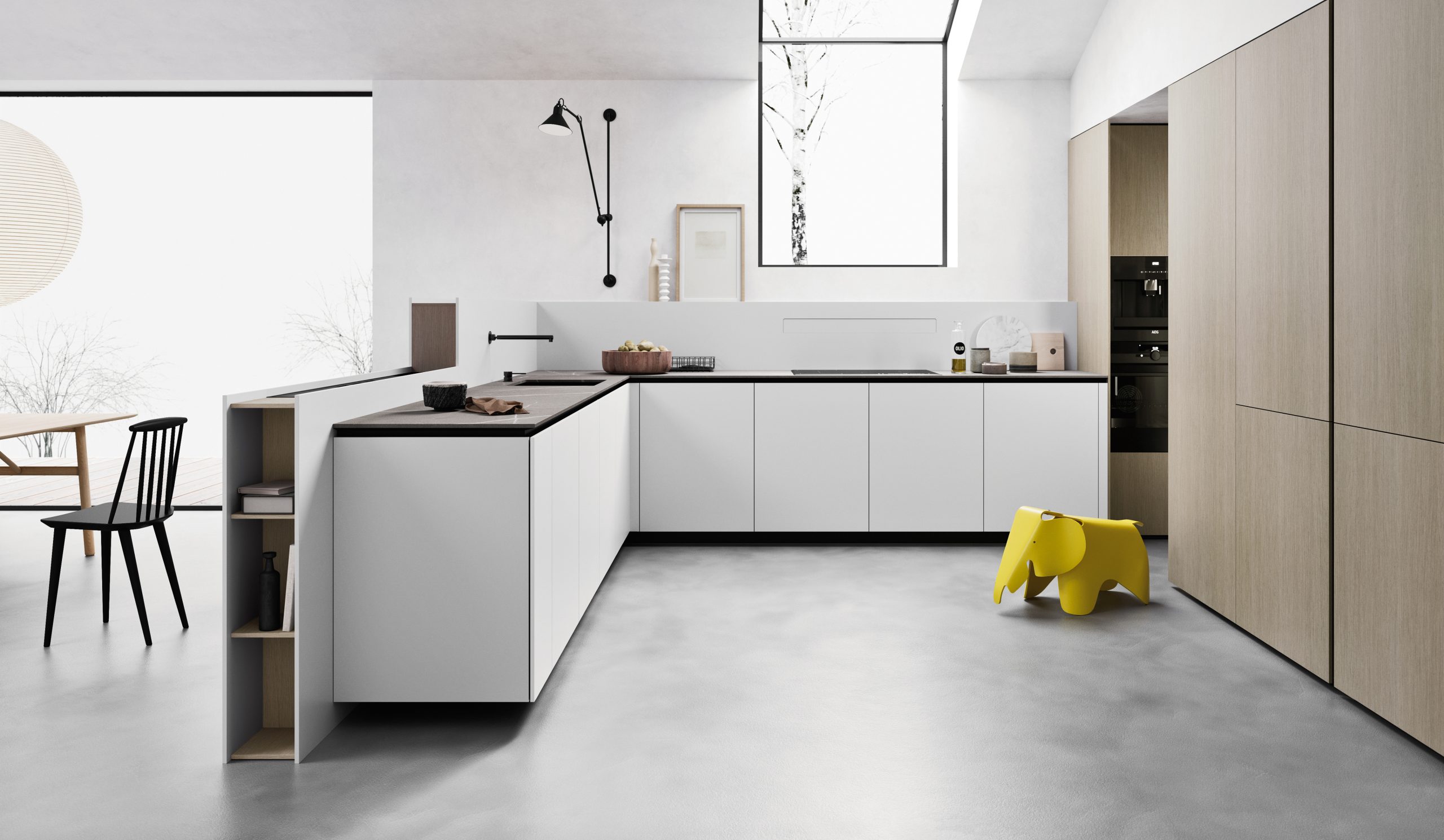 Trim, a project driven by technology and respect for the environment
Trim combines minimalism, lightness and perfect planarity with the ability to enhance the finishes of the new door in 12 mm thick aluminium thanks to the formal elegance typical of handle-less, channel systems featuring a top floating above the base unit carcass.
Linea and Goccia, the spirit of a unique project
New suggestions, new colour and material combinations. The M2 collection is design, innovation, technology and Italian style in a mix able to interpret every type of living need with a refined personality and an architectural style based on balance.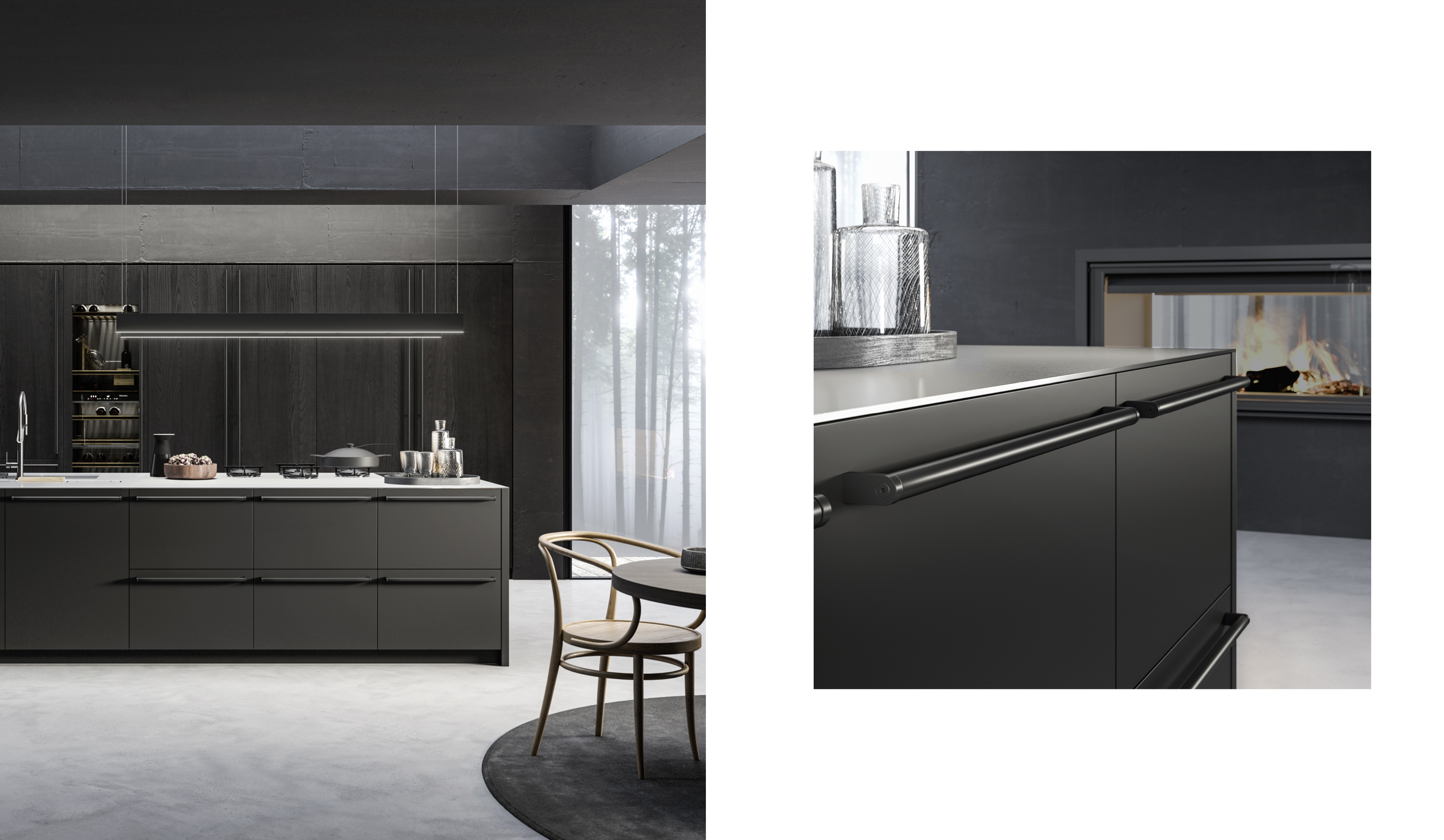 M2 Crea
The new handles, the lightness of the suspended hood and comprehensive technological fittings in an M2 kitchen system is an invitation to share in the pleasure of good food.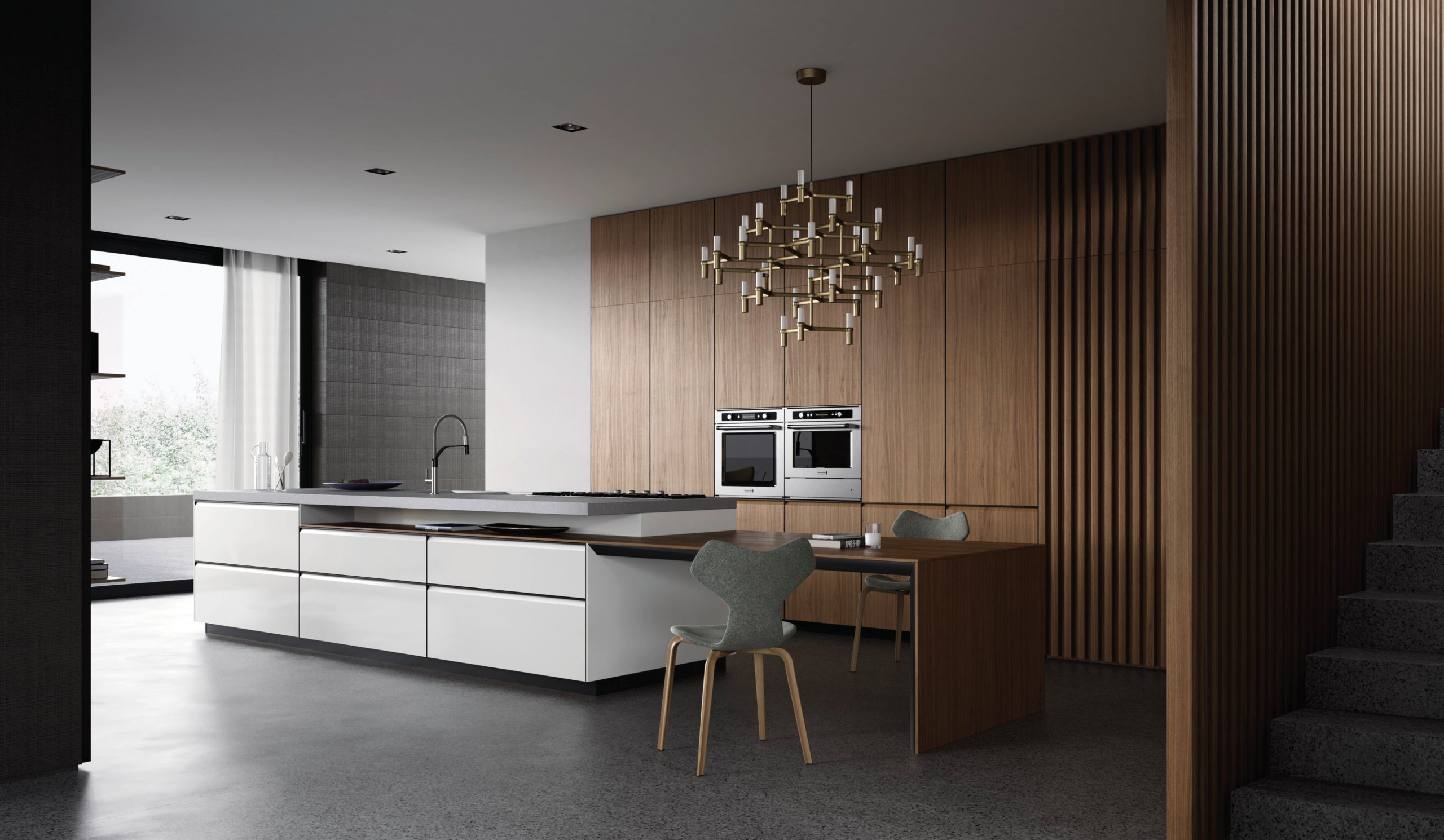 Profili, high technology in a contemporary style
The feature of the Profili door offers the possibility to characterize the kitchen with various aesthetic combinations in a perfect mix of elegance and technology. The upper profile has integrated the opening grip inside, thanks to a reduction in the thickness of the upper part of the front.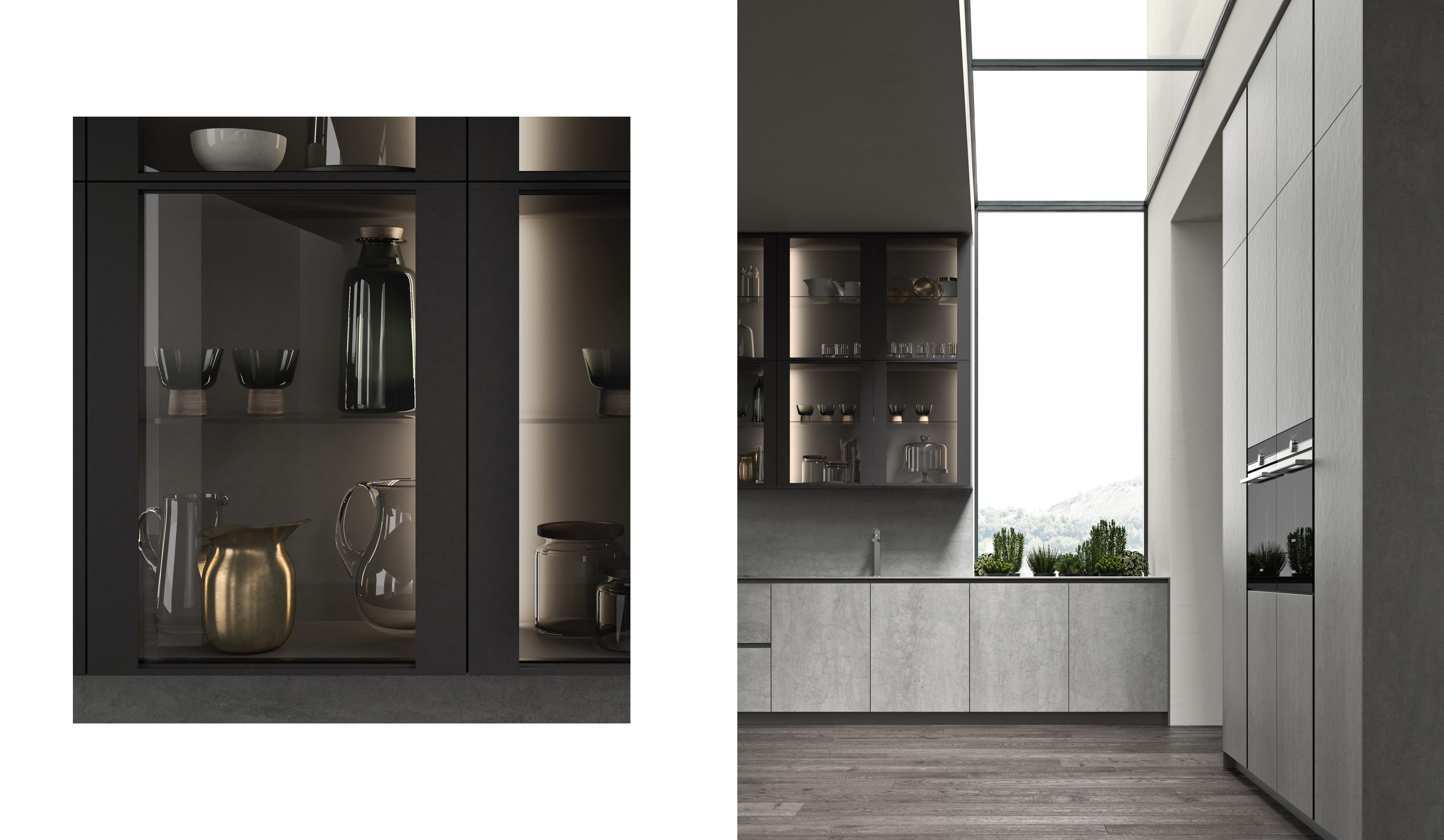 ME Materia / The most innovative kitchen in the collection
An idea of a home in which the kitchen can extend its aesthetic identifying elements to other more or less contiguous spaces. ME Materia is not just a furnishing system but a real key to defining internal architecture of a home.
The most updated publications to enter Meson's planet and discover new ideas and inspirations.