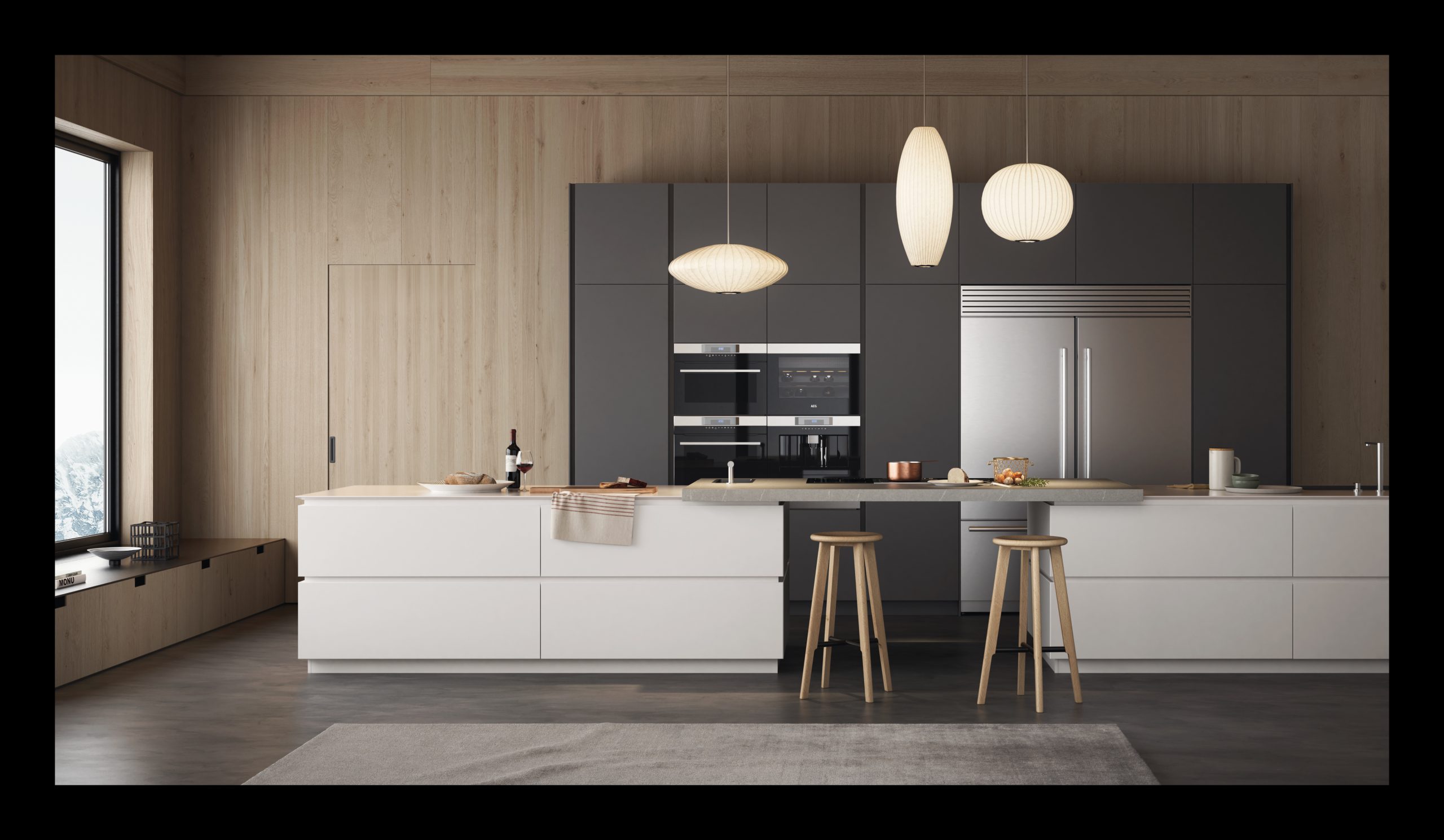 Presa, imagined to express an individual personality
A processing on the upper part of the front and one on the thickness of the worktop create the right space for an easy grip. From this simple and at the same time ingenious intuition the world of a kitchen is designed, a kitchen created to furnish homes rich in character and elegance.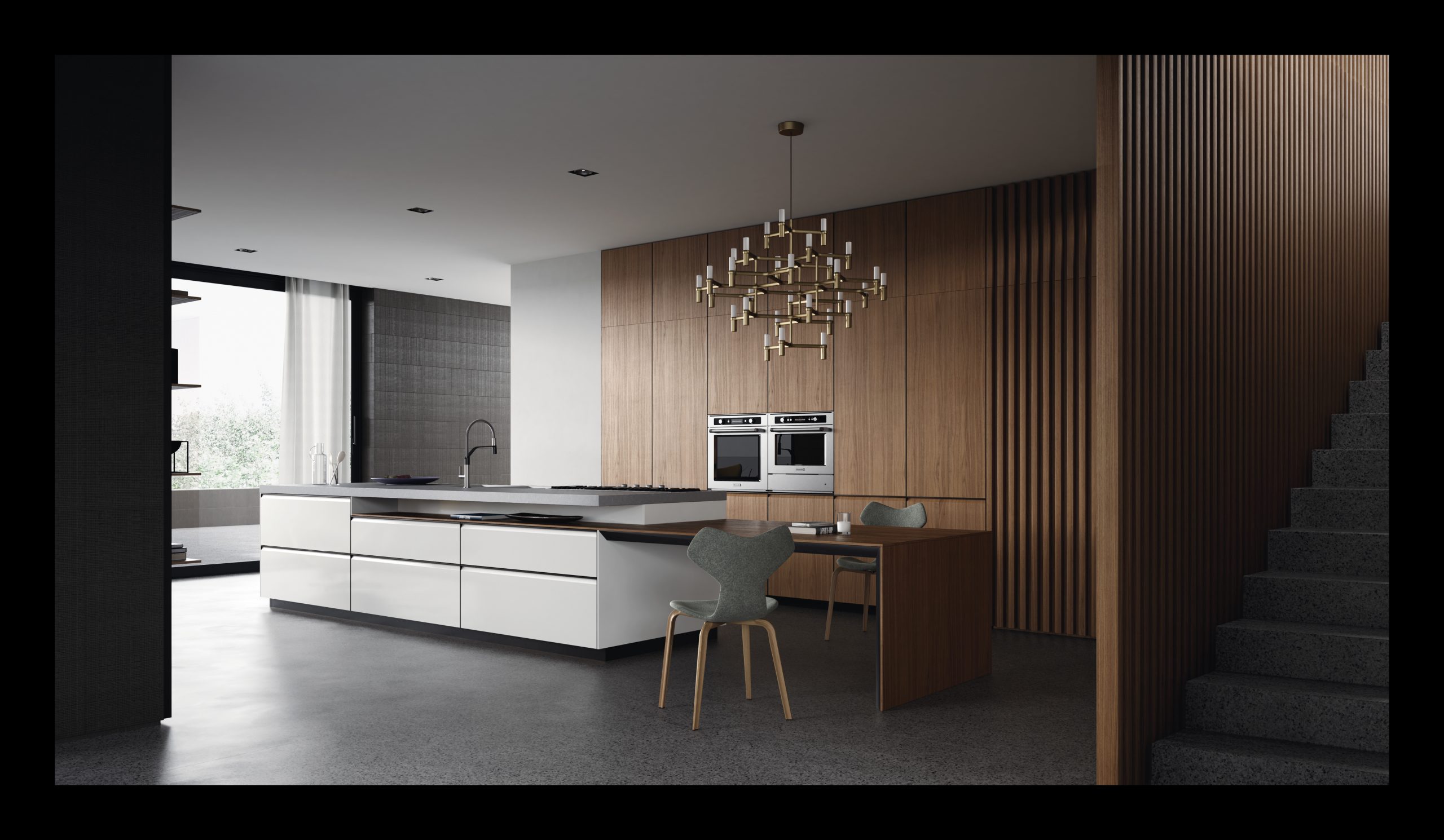 Profili, precious details in a sober and valuable kitchen
The metal coats the vertical edges of the front as well as the upper edge, where a reduction in thickness of the front creates the necessary space for the opening.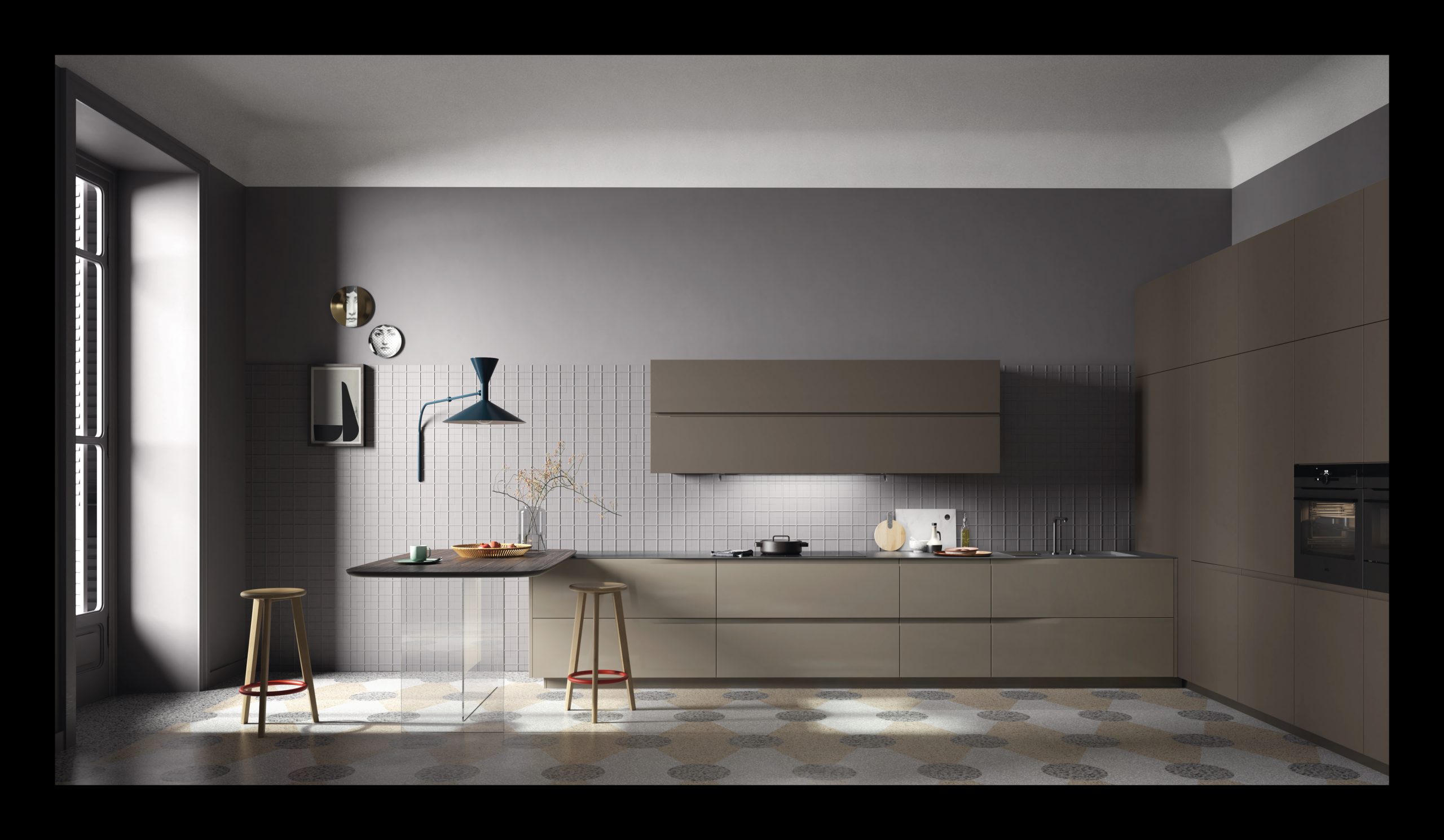 Vela, perfect synthesis of design and technology
The vela manufacturing process of the front allows to maintain the same functionality as a traditional handle, without adding other details to the front.
Don't put any limits on your imagination
M2 brings your desires closer to Meson's quality and technology. It does so with a collection that allows endless possibilities: six types of doors and a wide choice of materials, finishes, modularity and accessories. To create modern environments that are able to remain so for a long time. Spaces that reflect the know-how and experience of an Italian brand that has made the history of design kitchen. And your style.
M2 Linea / A personal style like a signature
A project that extends design and customization potential to the maximum. M2 Linea allows endless graphic and colour combinations thanks to an aluminium profile on the opening grip. Which can be horizontal or vertical, in contrasting colour or tone on tone.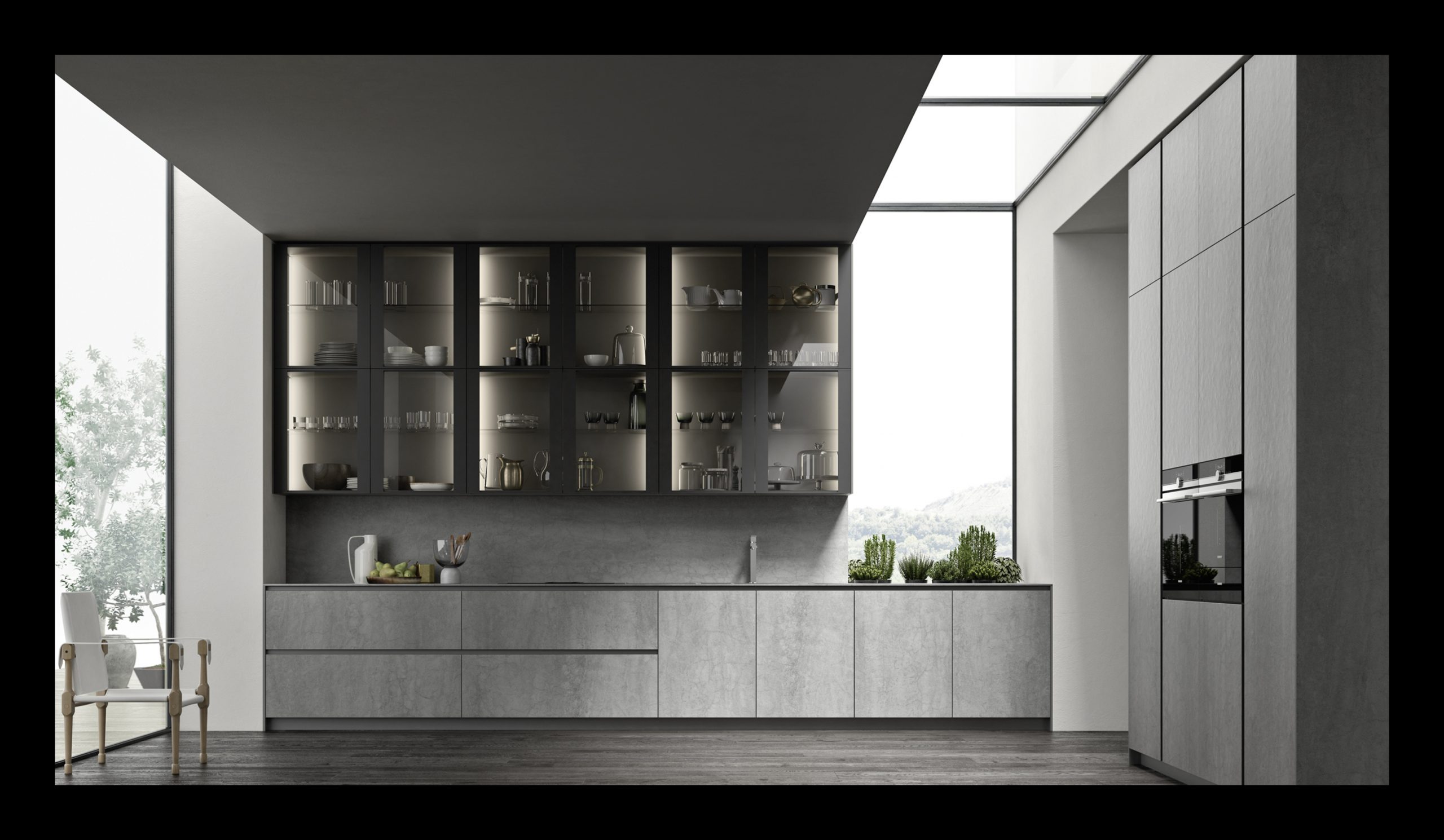 ME Materia / One of the most innovative kitchens in the world
An idea of a home in which the kitchen can extend its aesthetic identifying elements to other more or less contiguous spaces. ME Materia is not just a furnishing system but a real key to defining internal architecture of a home.