Meson's new materials, technology and lifestyle together
The rigorous doors of M2 Tecna and M2 Linea are dressed in the neutral tones of the new Tecc Lacquers and the textures of the Extra Textured-melamine collection in a presentation that expresses the desire to design and create a space that speaks about us.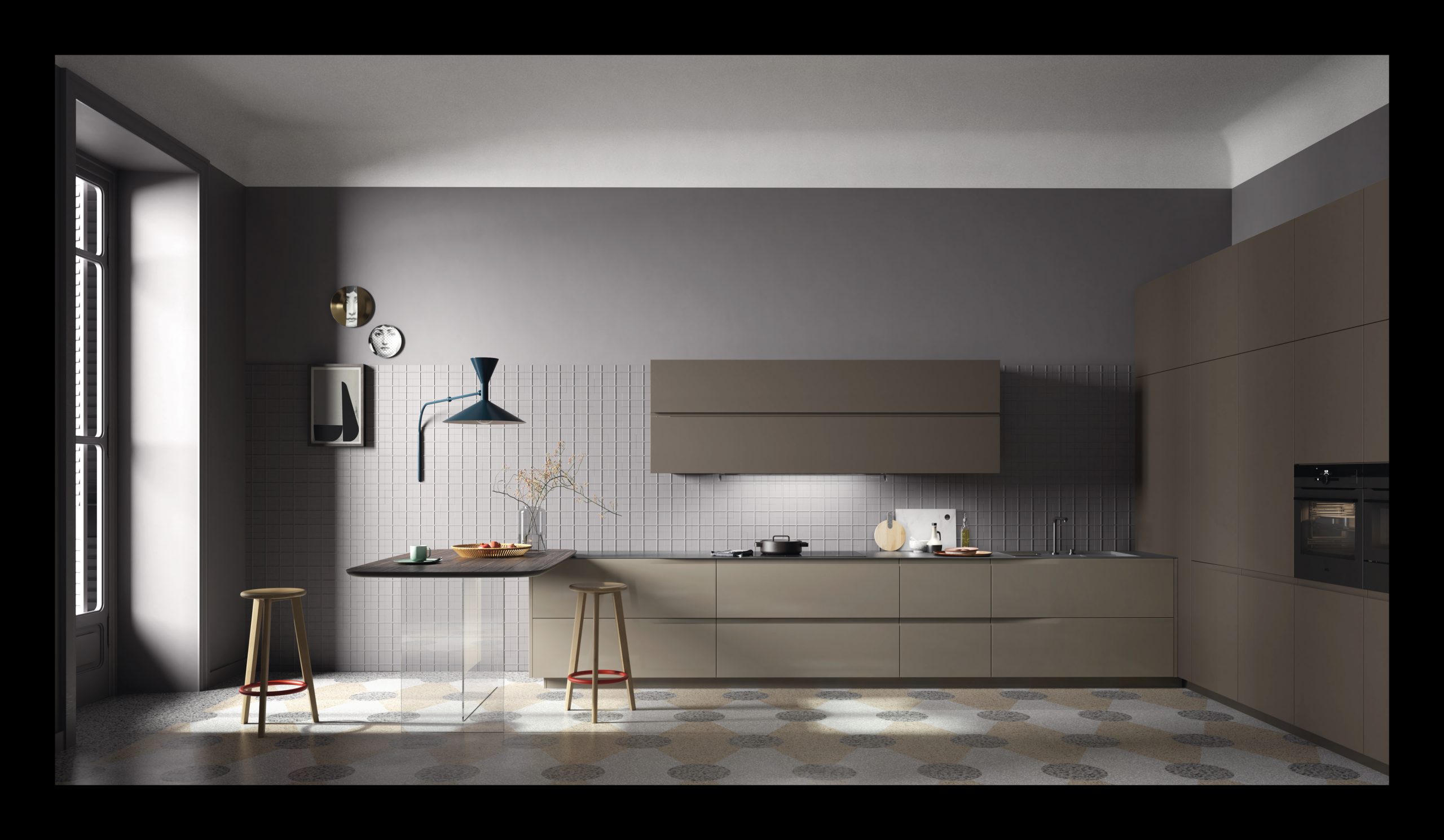 Vela, art and design in perfect harmony
Light plays with volumes like the wind between the sails of a yacht, revealing a clean and always new beauty. It is Vela, a design kitchen where aesthetics and function are integrated to give value to the whole and to identify itself, like a signature, in the wall-hung base units, islands and tall units.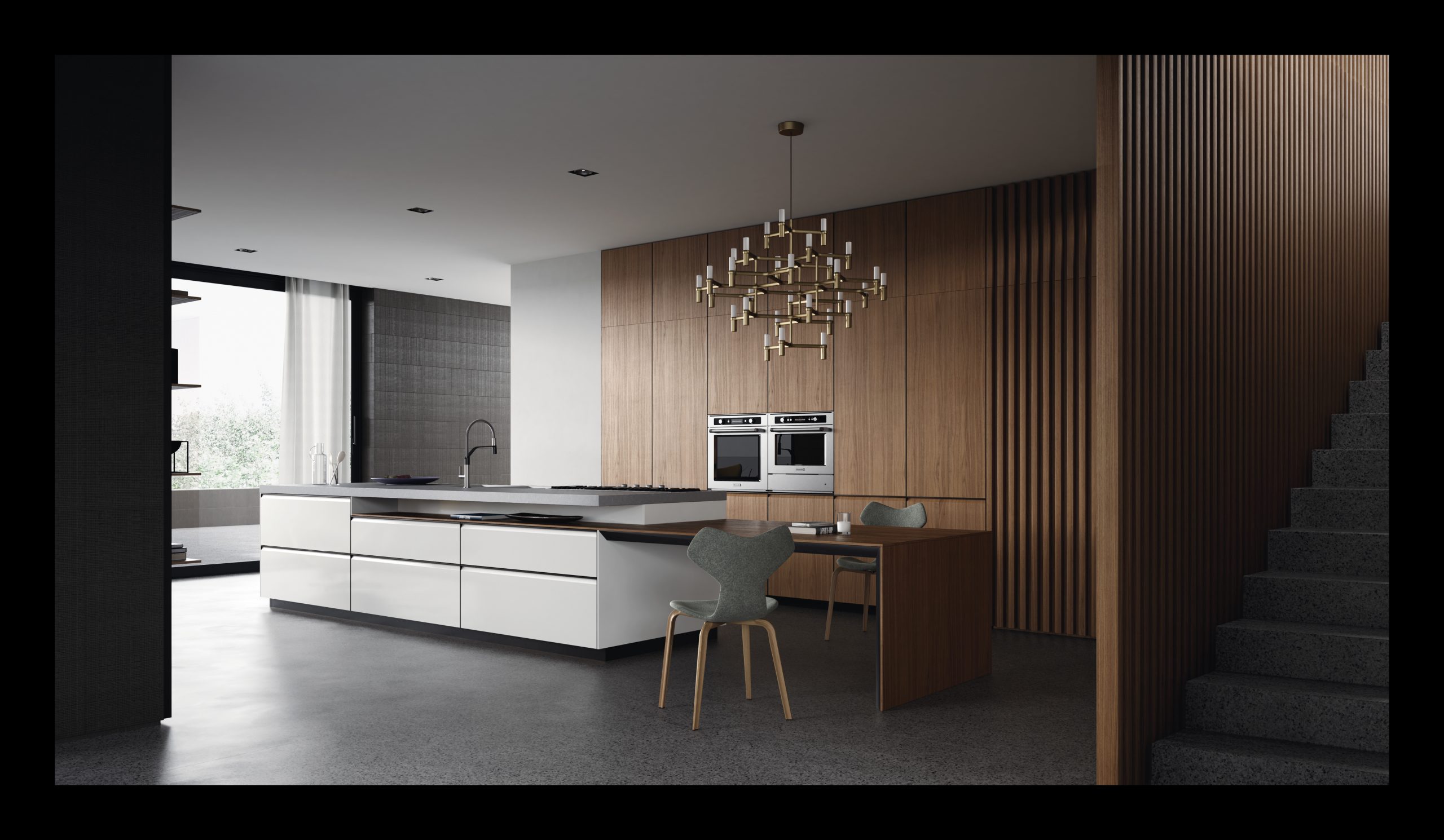 Profili, high technology in a contemporary style
The feature of the Profili door offers the possibility to characterize the kitchen with various aesthetic combinations in a perfect mix of elegance and technology. The upper profile has integrated the opening grip inside, thanks to a reduction in the thickness of the upper part of the front.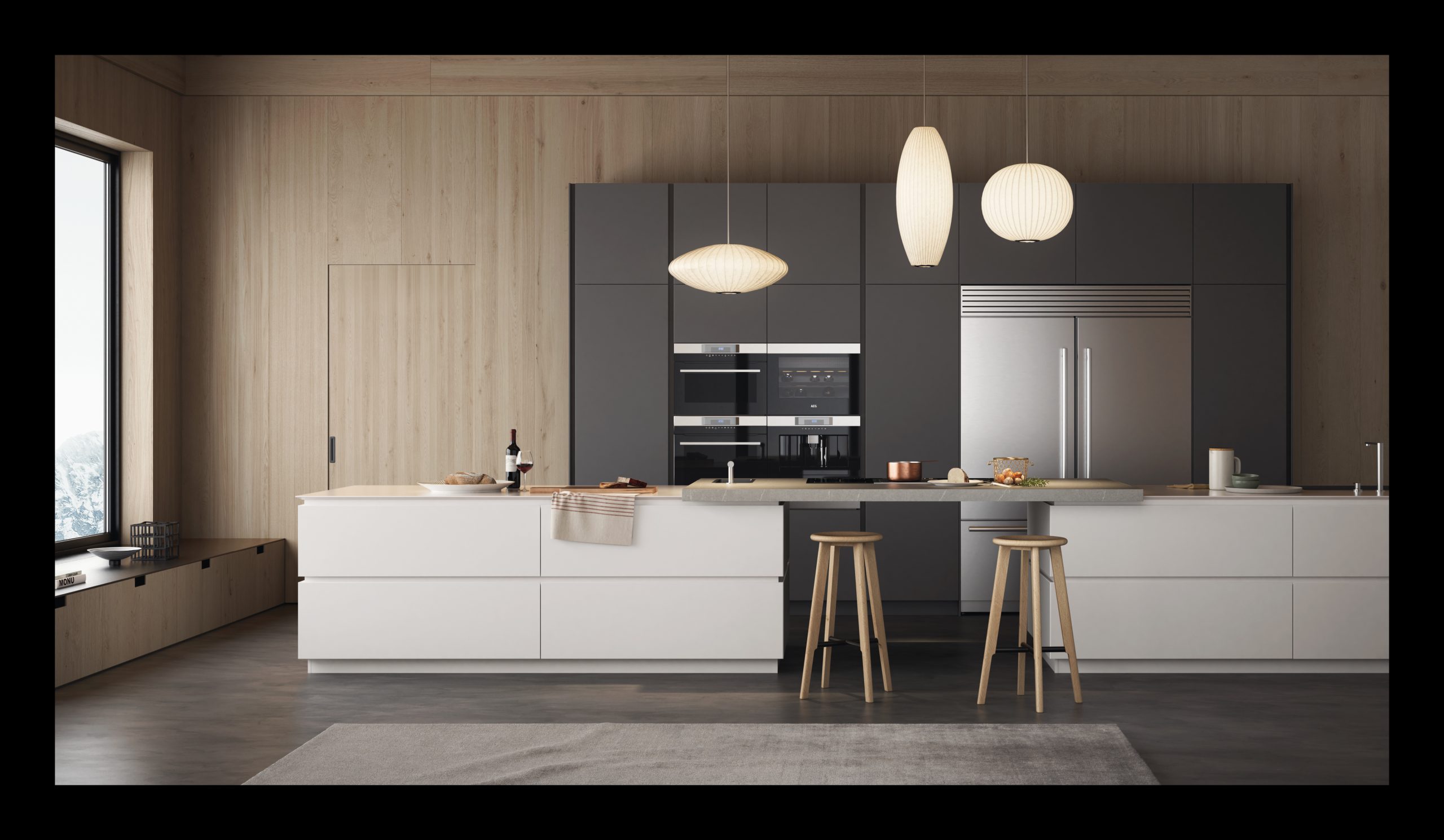 Presa, emerging class
Able to be at ease both in a Milanese apartment and in an Alpine chalet, Presa was born from the desire to create a kitchen able to combine the beauty of a handcrafted piece of furniture with the clean lines of a contemporary furnishing system.
Don't put any limits on your imagination
M2 brings your desires closer to Meson's quality and technology. It does so with a collection that allows endless possibilities: six types of doors and a wide choice of materials, finishes, modularity and accessories. To create modern environments that are able to remain so for a long time. Spaces that reflect the know-how and experience of an Italian brand that has made the history of design kitchen. And your style.
M2 Linea / A personal style like a signature
A project that extends design and customization potential to the maximum. M2 Linea allows endless graphic and colour combinations thanks to an aluminium profile on the opening grip. Which can be horizontal or vertical, in contrasting colour or tone on tone.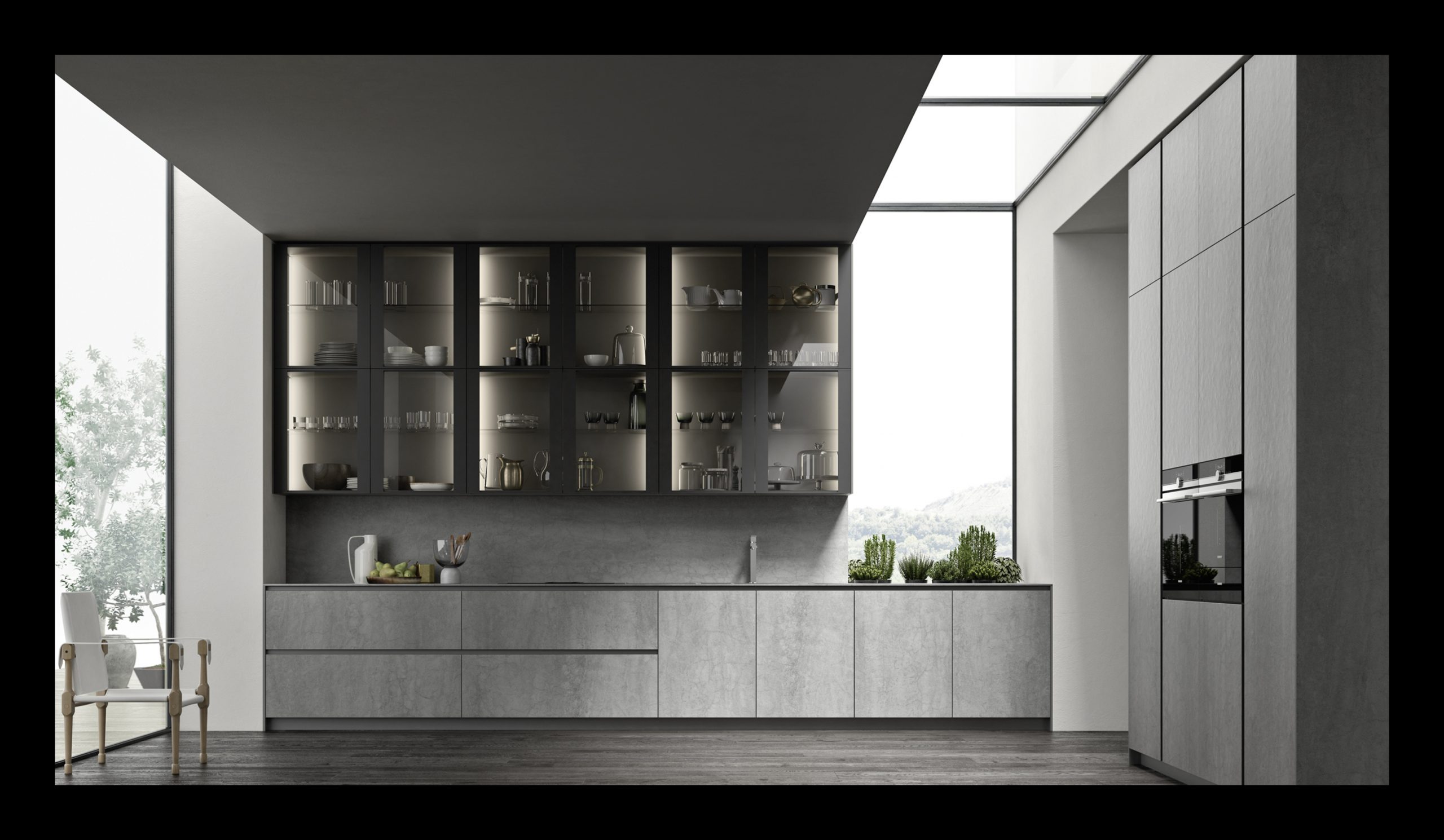 ME Materia / One of the most innovative kitchens in the world
An idea of a home in which the kitchen can extend its aesthetic identifying elements to other more or less contiguous spaces. ME Materia is not just a furnishing system but a real key to defining internal architecture of a home.