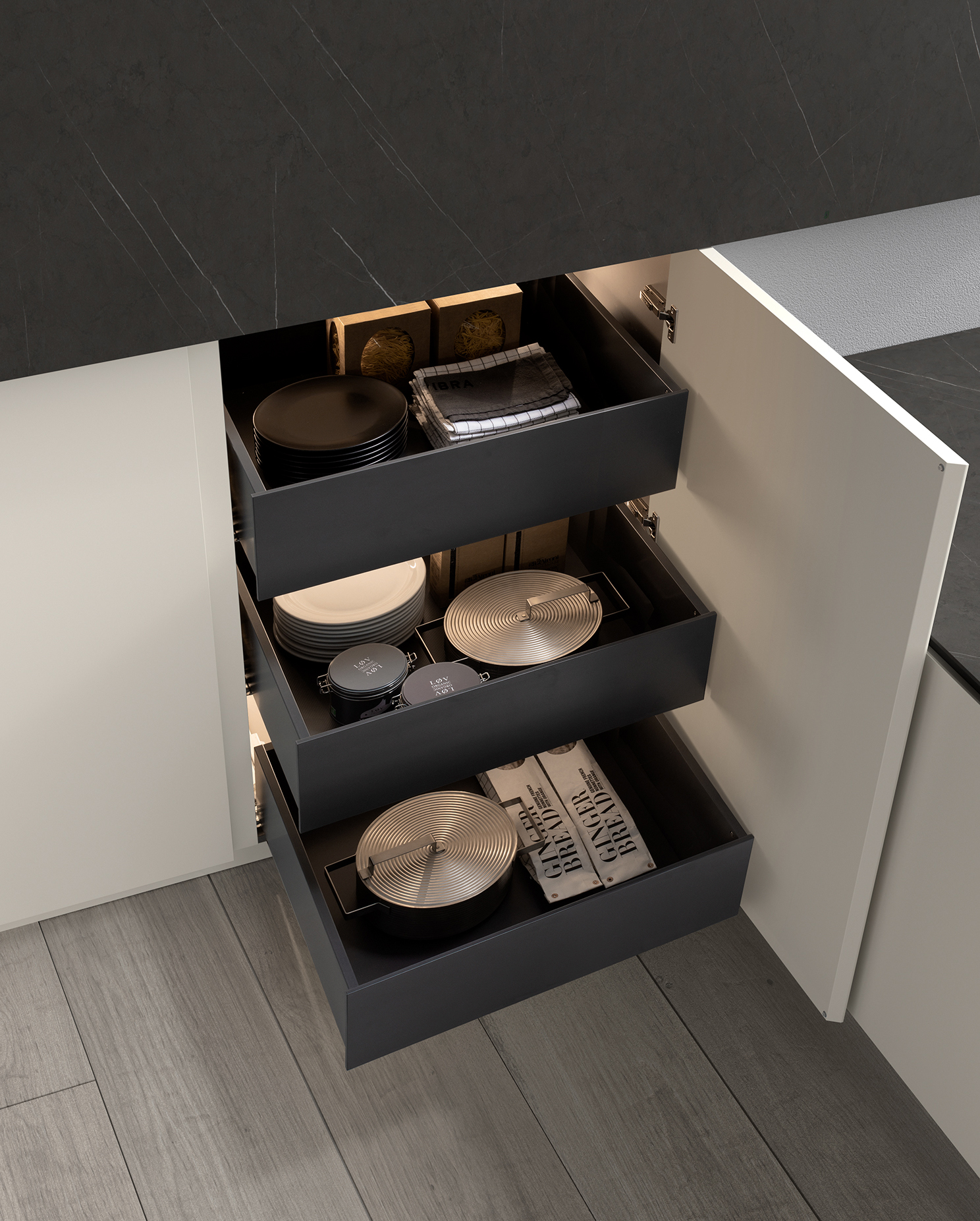 Internal drawers
Internal drawers for elements with hinged doors of base and tall units. Made in white or grey finish, they are available in two heights for all carcase widths. The fronts can be lacquered in all the colours of the matt range.
Wooden drawers
Drawers, deep drawers and internal drawers made of grey stained ash solid wood. Available in all carcase widths.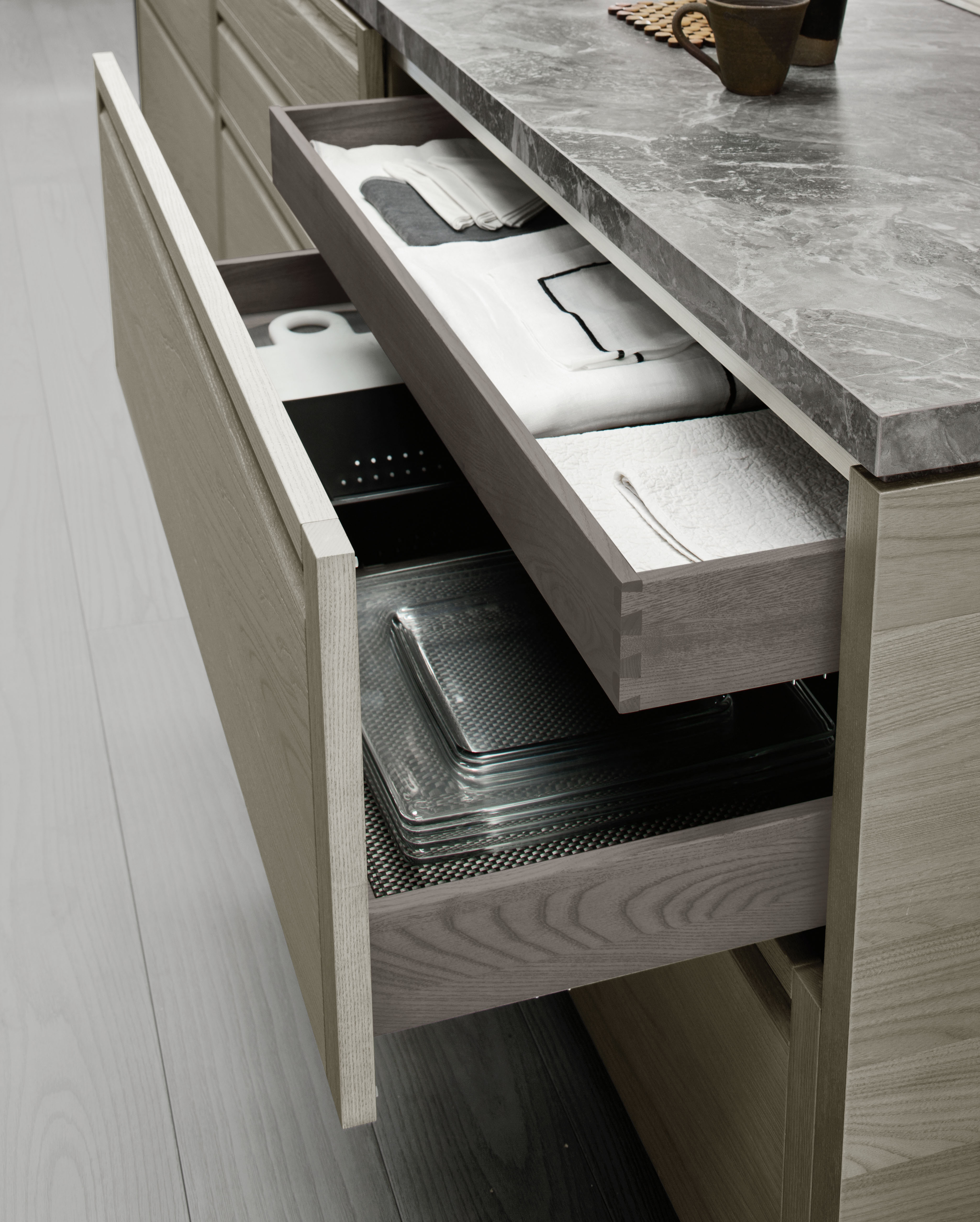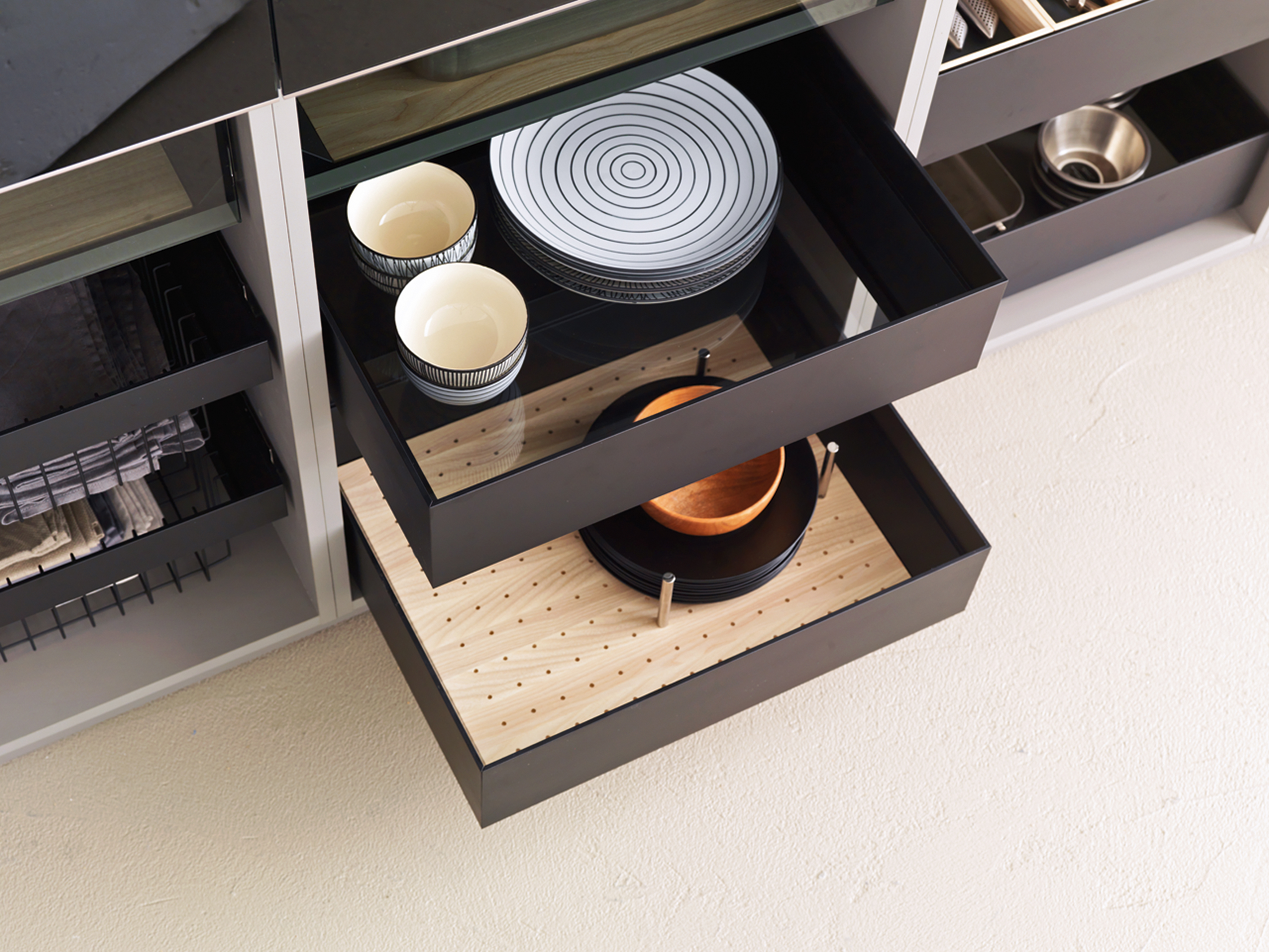 Milano drawers
Drawers for base and tall units available with glass, wooden bottom or metal wire basket. Each drawer can be equipped with a choice of accessories including: knife holder, spice rack, film holder, bottle holder.