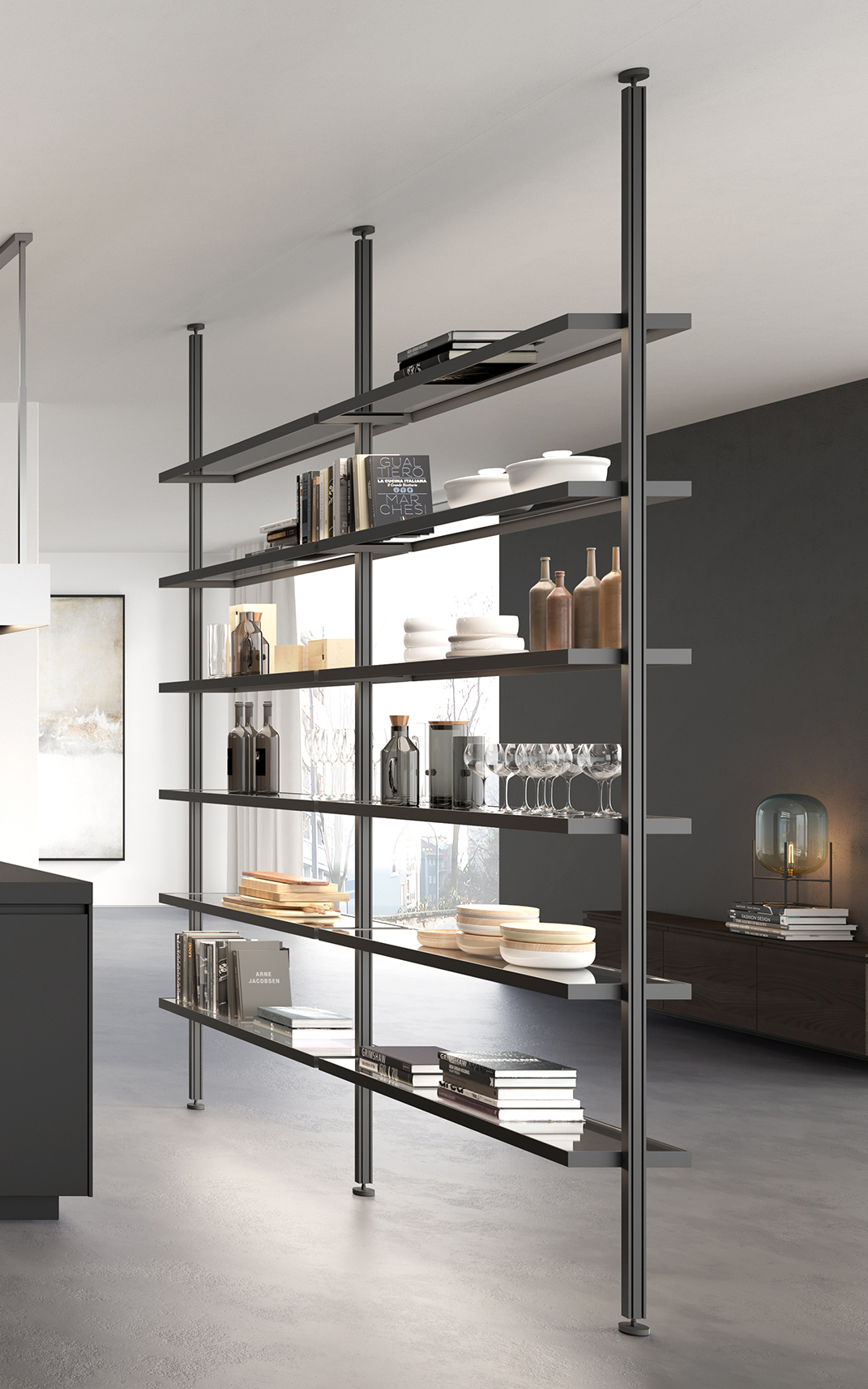 Palma
System made up of black aluminium posts for floor to ceiling fixing. The shelves, with glass bottom and integrated LED lighting, can be repositioned at different heights.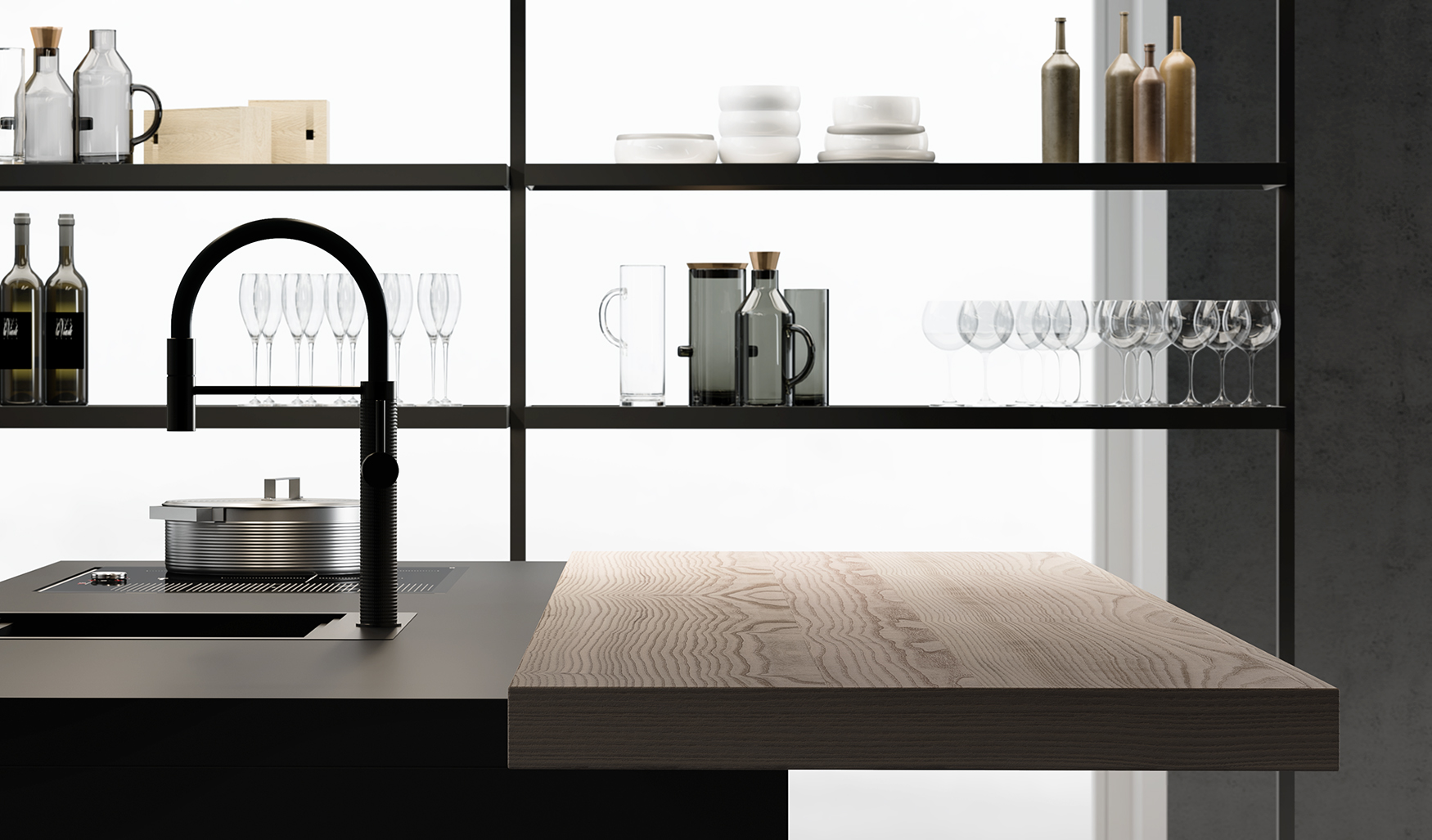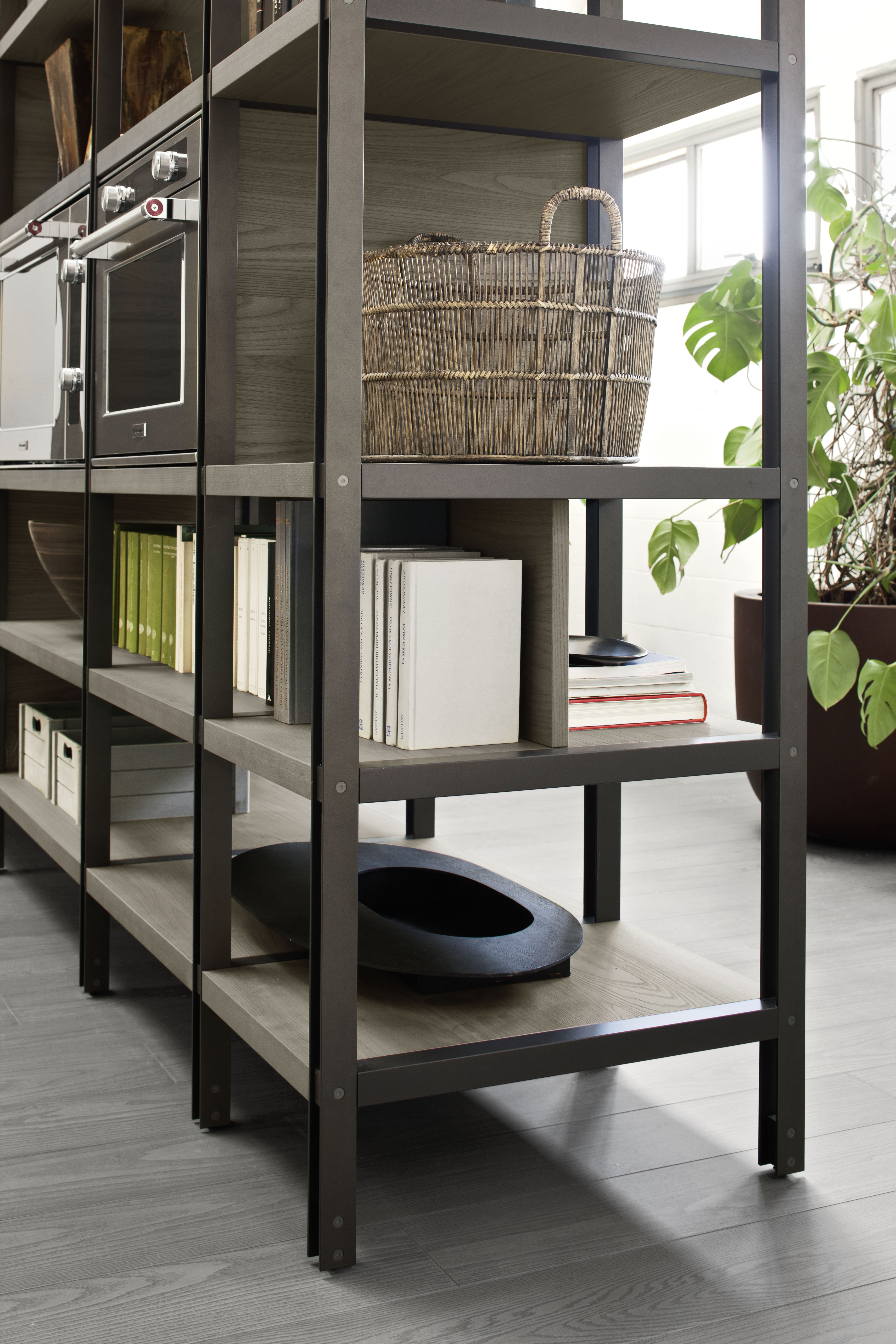 C_reo
Modular open system, with customizable arrangement of the side panels and shelves. The structure can be wall mounted, free-standing or with floor to ceiling fixing. The hanging version can be fixed to the wall or to the ceiling.
The side panels are made of metal with Olmo solid wood spacers in different colours. The shelves (available with depth 375 or 600 mm in different colours) are made of Olmo veneer. Inside the compartments can be inserted appliances, full compartments or glass unit compartments.