Matt and Gloss Lacquers
Matt Lacquers
After processing, the wood fibre fronts are subjected to several painting processes through a robotic system that performs the lacquering homogeneously on all surfaces. Then the drying phase takes place through an oven at increasing temperature which crystallizes the paint, hardening it and making it stable over time. The surface finish has a slight embossing.
Gloss Lacquers
The manufacturing process is similar to that of the matt lacquer, in this case, however, an additive is added to the paint which makes it shiny. Furthermore, after the drying phase, it undergoes a further robotic brushing process that homogeneously polishes all the surfaces.
Available for doors of the collections M2 Crea, Linea, Goccia, Tecna, Monoliti, M6 Presa, Profili, Vela and ME Materia, Slim, Trim

Application examples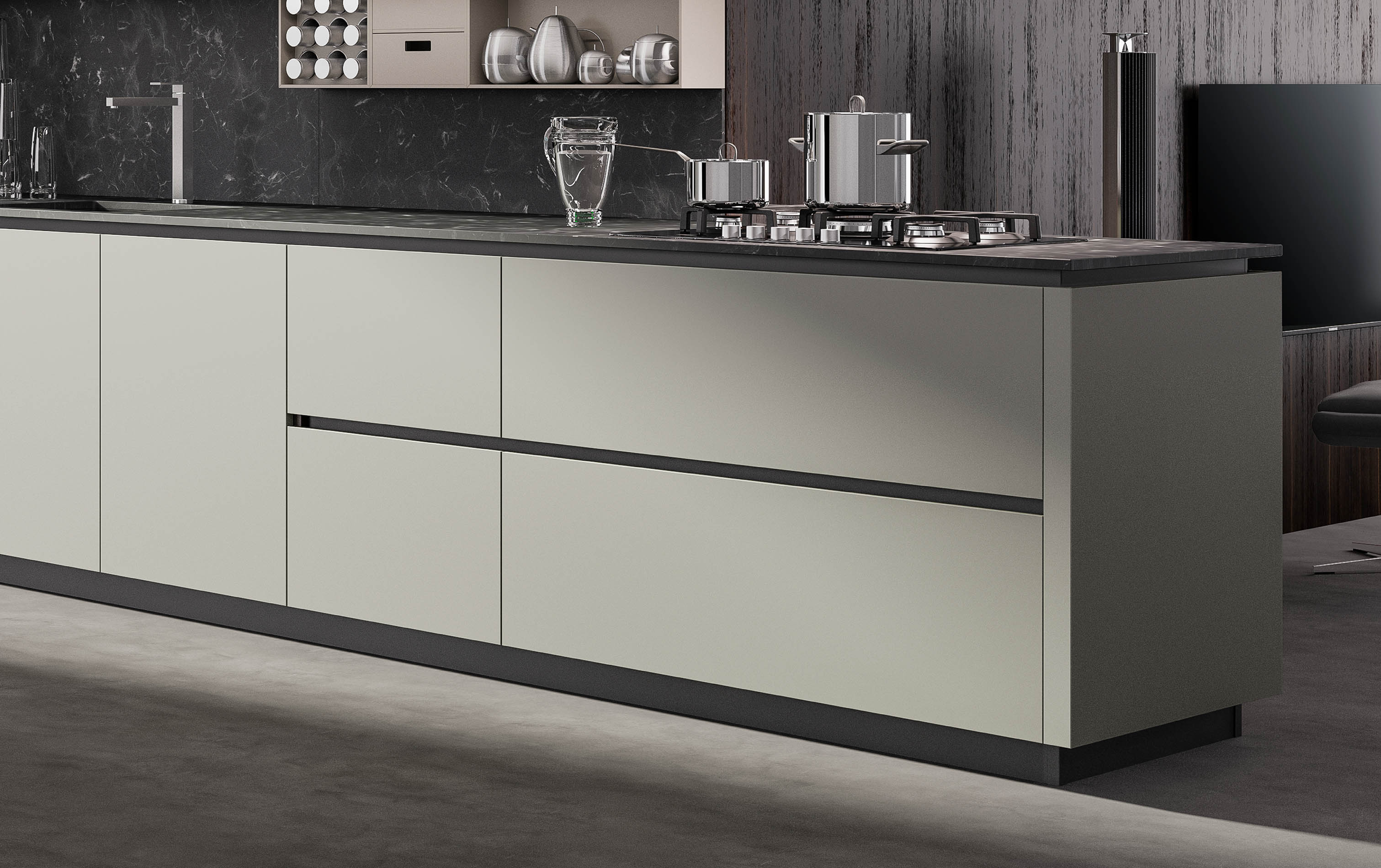 Base units and side panel in Grigio Corda Matt Lacquer finish
Wall paneling and shelves in Cuoio Matt Lacquer finish